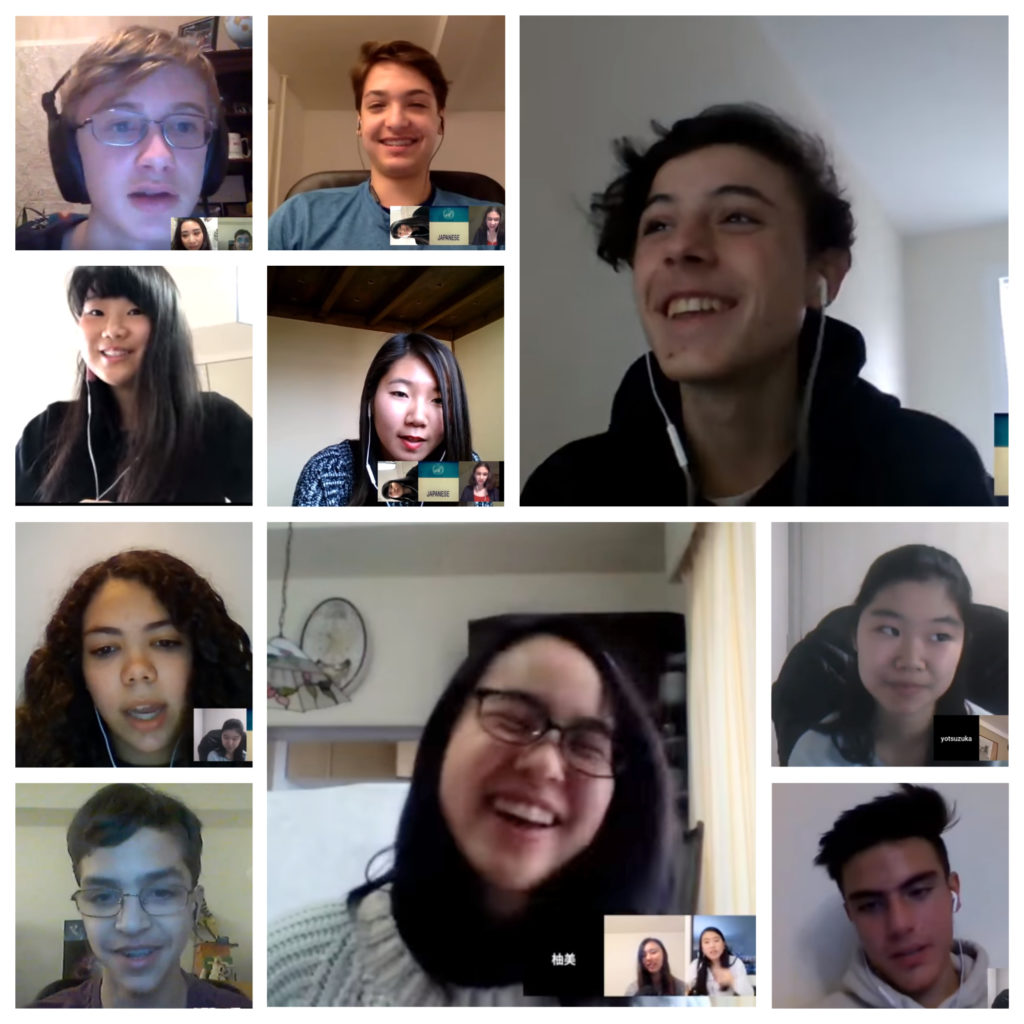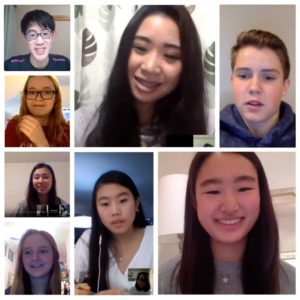 ※このサイトはアメリカで日本語を教えられている先生向けのサイトです。
The U.S. and Japan: Uniting the nations through language
Global Talk!
In Japan, there are a great number of students who seek for chances to practice their English skills and are also willing to connect with students in the U.S.
We look for students residing in the U.S. (class or schoolwide participation) who are eager to interact with other students internationally, and are looking for an opportunity to practice their Japanese. If you are a Japanese language teacher teaching in the U.S., come join our program to provide your students with a virtual, cross-cultural, and inter lingual learning experience!
Our ambitions are not only to uplift the students' learning motivation respectively, but also aim for our participants to gain a deeper understanding of each other's cultural and social characteristics. With support and funding from the U.S. Embassy Tokyo, our goal is to establish a strong relationship between the younger generations of Japan and the U.S., with hopes to contribute to the forever globalizing world we live in today.
アメリカで日本語を教えていらっしゃる先生方へ
「Global Talk!」は、アメリカで日本語を学ぶ学生と、日本で英語を学ぶ学生を繋ぐプログラムです。このプログラムでは、写真・音声を投稿する非同時性のツールや、ビデオ電話などの同時性ツールを使いながら、お互いの学習言語で話し合い、楽しみ、チャレンジしています。
日本には英語をもっと頑張りたい、アメリカ人学生ともっと交流したい、と願っている学生がたくさんいます。
そんな日本人学生と交流してくださるアメリカ人学生を求めています。アメリカで日本語を教えられている先生方、是非ご参加下さい。

両言語での学習モチベーションを上げることはもちろん、両国をより深く知り、理解し、そして若い世代の日本・アメリカの学生たちに強い関係性を築くことを目標とし、在日アメリカ大使館とともにこのプログラムを運営しています。
Features of the Global Talk! Program
Past Participating Schools in the U.S.
United Nations International School, NY
Harvard University, MA
Brown University, RI
Bayside Middle School, VA
Global Online Academy, WA
Sponsoring Organizations